There are as many reasons to homeschool as there are children, and the choice to seek a path outside of mainstream classrooms is a very personal one for every family.
Understanding why some parents choose to homeschool, and the advantages and disadvantages of teaching your children at home, can help you if you're considering this approach.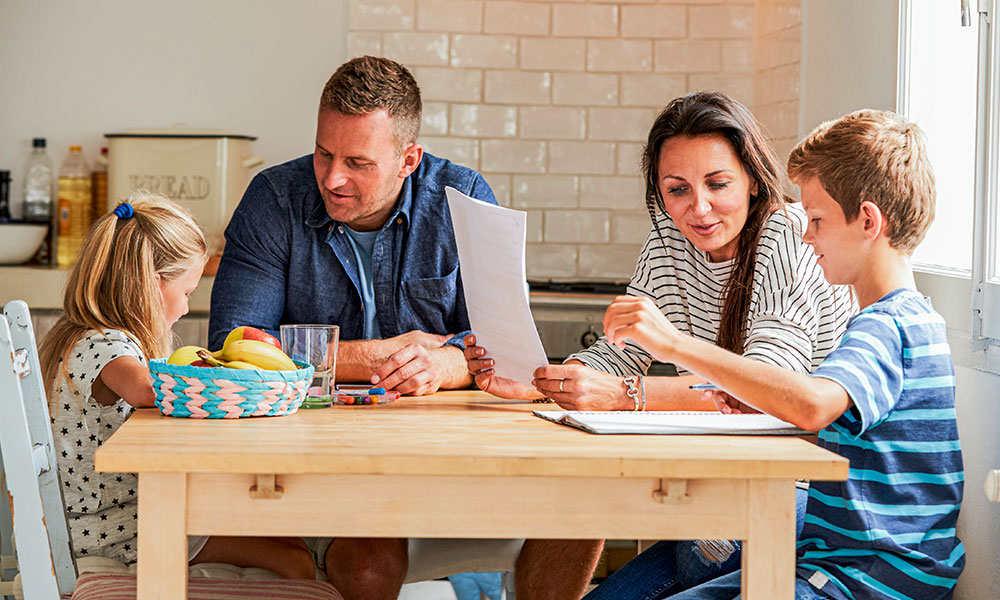 Reasons families choose to homeschool
Although every decision to homeschool is unique, many families cite religious or philosophical motives. Some reports credit the rise in homeschooling to playground bullying, an increase in class sizes or a lack of faith in the education system.
A number of parents choose homeschooling when their child is diagnosed with special needs, such as dyslexia, ADHD or Autism Spectrum Disorder, which can make it difficult to learn effectively in a mainstream classroom.
There are also parents who opt to homeschool their children because they're geographically isolated, or want to spend extended periods of time travelling. These families see education as an integrated part of their child's life, and often put a great deal of emphasis on inquiry-based learning.
Other reasons children are homeschooled:
Sporting or extracurricular commitments
Family relocating to another country
Kids needing to learn at their own pace
A desire for less structure
Opposition to standardised testing / the grading system
The disadvantages of homeschooling
While there are many benefits to homeschooling, there are also some negative aspects. Aside from the fact that school offers a much-needed break for parents, homeschooling is first and foremost a mammoth time commitment. The hours required to deliver lessons, prepare learning materials and supervise coursework leaves little time for paid occupations.
What's more, the cost of learning materials and curricula (often purchased as speciality programmes), as well as additional support in the form of tutoring, can often add up to more than a mainstream education.
Seeking homeschooling help with
Cluey
Many homeschooling parents find that while they're comfortable with creative subjects like Art, Music, and Design & Technology, they struggle with more technical subjects like Maths and English.
Cluey's expert tutors can support your children with online sessions, ensuring that their custom learning programme is aligned with their needs and your teaching philosophy. We also make sure that students are making progress in their learning, and provide feedback and reporting that may be relevant for parents to meet the conditions of homeschooling registration.
Top benefits of homeschooling support with
Cluey:
Access to a personalised learning experience which supports your great work at home
Expert tutors offer variety (so teaching isn't always provided by you)
Quality content tailored to the needs of your child and mapped to the Australian National Curriculum
Delivered online in a way which suits your home learning environment
We cover Maths and English from Year 2-12, as well as senior Chemistry..