There's no set or standardised homeschooling curriculum in New Zealand, however the Ministry must still be satisfied that your child will be taught at least as well as in a registered school. Crucially, your proposed curriculum must:
Be sufficiently broad
Be age appropriate
Include strong literacy and numeracy components
This article offers everything you need in order to familiarise yourself with the Ministry's curriculum section of the home education application. And how Cluey can help you incorporate these into your homeschooling plans.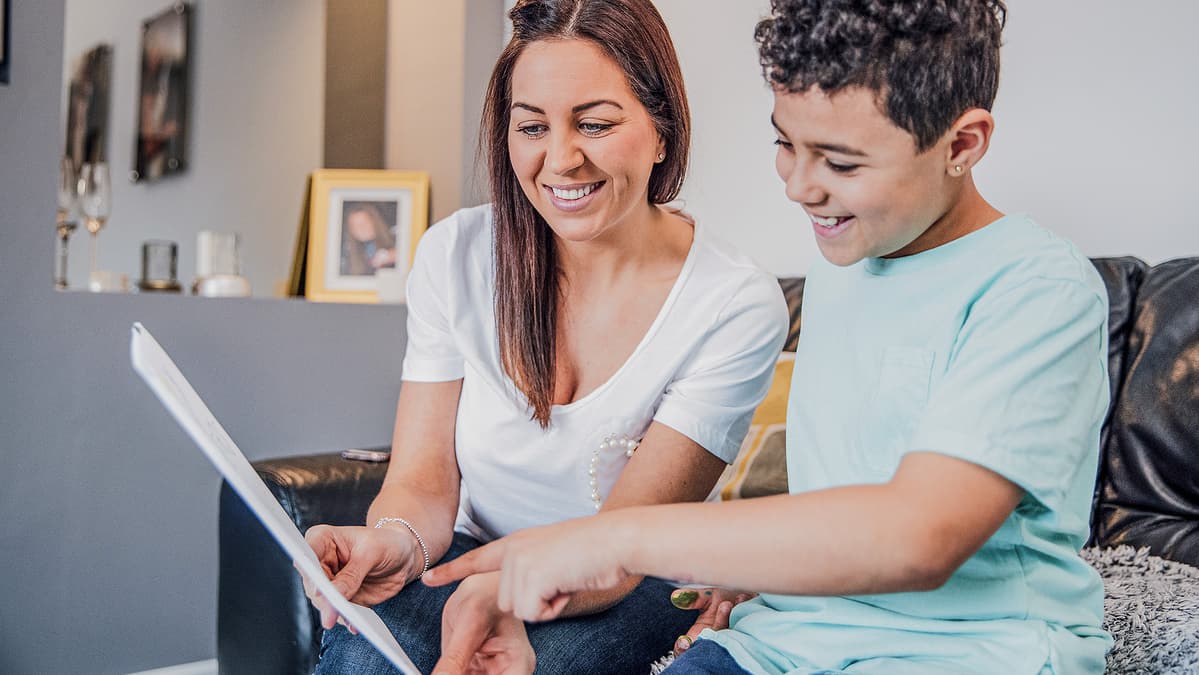 Requirements for homeschooling in New Zealand
The home education application form asks you to provide full details about how you intend to home educate your child, including:
A description of your home education approach, philosophy and/or curriculum
A description of intended learning areas and/or subjects
A description of the resources and reference materials you have available to teach your child, and an explanation of how you intend to use them
Short- and long-term educational goals for your child
An example of a special project or topic plan covering learning goals, resources, teaching methods, progress and achievement measures
A description of how you intend to measure and record progress and achievement in relation to the learning goals
A demonstration of regularity – when, how often and for how long you will teach your child
Here is the guidance the Ministry of Education provide in order for applicants to meet the curriculum criteria.
Homeschooling curriculum criteria and guidelines
A home education situation can provide an opportunity for a more flexible approach to learning than that which is available in schools. However, your proposed curriculum must:
1. Be sufficiently broad
A curriculum which is broad will cover several learning areas. Again, although you do not need to craft your approach with reference to the New Zealand Curriculum, it does contain the following list of learning areas which may be a good place to start:
English
Mathematics and statistics
Te Reo Māori
Health and physical education
Languages
Social sciences
Science
Technology
The arts
It is not enough to simply list the learning areas you intend to teach. You should also provide enough information to help the Ministry gain a general understanding of what will be taught within the area.
For example, an English learning area for an 11 or 12 year-old could include content such as:
Understanding basic punctuation (eg. full stops, parentheses, brackets) and other written conventions, including spelling rules.
Understanding a range of English language techniques (eg. metaphors, similes, onomatopoeia, alliteration, rhyming, personification).
Reading a range of written materials, including non-fiction and fiction, and encouraging personal responses to each text.
Writing a mixture of creative, formal and opinion pieces, and using them to reflect and develop proof-reading skills.
Extending vocabulary by focussing on one new word per week.
2. Be age-appropriate
The Ministry of Education recognises that different children and young people have different learning needs. It also recognises that some home education philosophies do not teach some subjects until children have reached a certain age (which may be older than they would be at a registered school). This will be taken into account when you submit your application, but your approach must still be appropriate for the age of your child.
One way to assess whether your curriculum is age-appropriate is with reference to school-learners. Often, parents/legal guardians choose to home educate for a portion of their child's period of mandatory education (ie. ages 6-16). Around 20% of all new home educators return their children to mainstream schooling within one year. When thinking about whether your curriculum is age appropriate, you may wish to reflect on whether your child's education would be comparable to others at a similar age, if s/he was to return to a registered school.
3. Include strong literacy and numeracy components.
This requirement is self-explanatory. It is very important that all children and young people receive an education which enables them to be highly literate and numerate.
Do I have to follow the New Zealand curriculum?
The Ministry of Education do not require home educators to specifically teach the New Zealand Curriculum. However, they recommend it may be useful to reflect on the curriculum's vision and key competencies.
Vision:
Young people are confident, connected, actively involved, life-long learners.
Key competencies:
Thinking
Using language, symbols, and text
Managing self
Relating to others
Participating and contributing
More information on New Zealands curriculum
For more information on the New Zealand Curriculum, visit: http://nzcurriculum.tki.org.nz/
Many home educators choose a philosophy aligned with the Māori world-view. Te Marautanga o Aotearoa is the curriculum written for Māori immersion education. For more information on Te Marautanga o Aotearoa, visit: http://tmoa.tki.org.nz/
So, you may be wondering...
How can

Cluey

help you with your homeschooling curriculum?
Well, in answer to section B of the application form:
What resources do you intend to use and are you delegating any teaching responsibility?
The Ministry of Education provide the following guidance on delegating teaching support when homeschooling
Delegated teaching responsibility
Some home educators delegate parts of their child's learning areas to other people or organisations to teach. This can be particularly useful where you want your child's education to cover specific learning areas that you do not feel well-equipped to teach (eg. calculus). You may wish to pay for a professional tutor to assist with your child's education.
This is where Cluey comes in.
Cluey's curriculum, expert tutoring, learning goals and reporting framework can help support you with homeschooling in New Zealand.
Cluey

homeschooling programmes

Our learning programmes are based on the New Zealand National Curriculum but structured to support your child's individual needs. We take into account your teaching philosophy, as well as your child's unique requirements to create a custom learning plan which is one hundred percent personalised.

We offer expert tutoring in Maths and English from Years 3-11. Our programmes are tailored to your child's year level and abilities, and adapt over time as your child progresses.

At the end of every session you'll receive a report which shows your child's progress and can form part of your homeschooling records.

Explore Primary Maths programmes > Explore Intermediate Maths programmes > Explore Secondary Maths programmes > Explore Primary English programmes > Explore Intermediate English programmes > Explore Secondary English programmes >
Factors to consider when choosing a homeschool curriculum
A curriculum plan is one of the requirements when registering for homeschooling. This can be a duplicate of the national or Maori curriculum, or you could take a more custom approach (as long as you're covering the core requirements). This doesn't need to be a day-by-day, hour-by-hour plan, but more likely will take the form of subjects, literature choices and resources for each.
Many parents choose to homeschool because they believe that teaching and learning isn't one size fits all, which is why the curriculum you choose needs to be the best match for your child's needs.
You might also explore an out-of-the-box homeschooling solution, many of which are high quality and developed by education experts, each based on a different approach and teaching philosophy. When choosing one of these, it's important to consider the following:
How many hours per day/days per week do I plan on teaching?
What is my teaching philosophy? e.g. Charlotte Mason School of Thought
How flexible do I want to be with my scheduling?
Which subjects am I comfortable teaching, and which will I need to seek additional support for?
Which learning resources will I need to buy in order to deliver this curriculum?
Am I looking for a more creative, outdoor or academic approach? Which would best suit my child?
Does my child have any special needs?
How
Cluey's

online tutoring programmes can support your homeschooling

Cluey's flexible, online model means that your child can log in to our online learning platform from anywhere, utilising our video, audio and collaborative whiteboard capabilities. You can choose the areas you'd most like to focus on and specify your learning goals. Our programmes include unlimited practice questions and your child can submit work for review between sessions. What's more, you get access to all session recordings to rewatch at any time.