Expat Tutoring
If you're an expat living overseas, we can provide tutoring the New Zealand way from anywhere in the world, 7 days a week.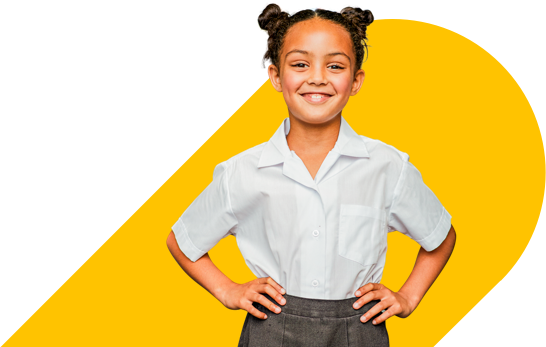 Get expert New Zealand school tutoring for your children online with us
Expert tutoring
Mapped to the New Zealand Curriculum.
Quality content
English and Maths for Years 3 to 11.
Online
Delivered face-to-face online in real-time with audio, video and collaborative whiteboards.
5 reasons why New Zealand expats are choosing Cluey Learning for their children:
1. The Content
Our tutoring is mapped to the New Zealand Curriculum, so your child will learn the same content with us that they would be in a New Zealand school. Fully personalised, it's designed to meet each student's needs.
2. The Tutors
We individually match your child based on learning needs and personality to one of our 1,450+ friendly tutors. This maximises learning in a fun & interactive way - when they enjoy it, they get better results. Our tutors are available 7-days a week across a wide range of time slots to suit you and your timezone.
3. The Platform
Our tutoring sessions are conducted using our interactive learning platform. It might be online, but a real tutor talks with your child in real-time with video, audio and a collaborative whiteboard. No matter where you are, you can get 1-to-1 lessons that will make a difference to their success.
4. The Quality
As each session is digitally recorded, our expert education team can monitor and review your child's sessions to make sure they are experiencing effective learning every time.
5. The Feedback
We send regular progress reports so you'll never need to wonder about how your child is progressing. We're always open to feedback and ideas too, as it helps us to tailor our approach to your child.
How does our approach to learning work?
Tailored tutoring with a plan
The learning programme
Structured around your child's individual needs and goals, our learning programmes adapt over time to build confidence and offer the right help at the right time.
Quality content
Developed by our experienced education team, the content in our learning programmes is structured according to your child's skill level and individual needs.
We use a range of approaches to meet the needs of different students. Our approach is always clear and unambiguous, and designed to help your child thrive.
Meet our education team
Tutoring sessions
Live, face-to-face and online
Expert tutors matched to your child's needs
Demonstration, guided exercises and reviews
Designed to be fun and engaging
View session breakdown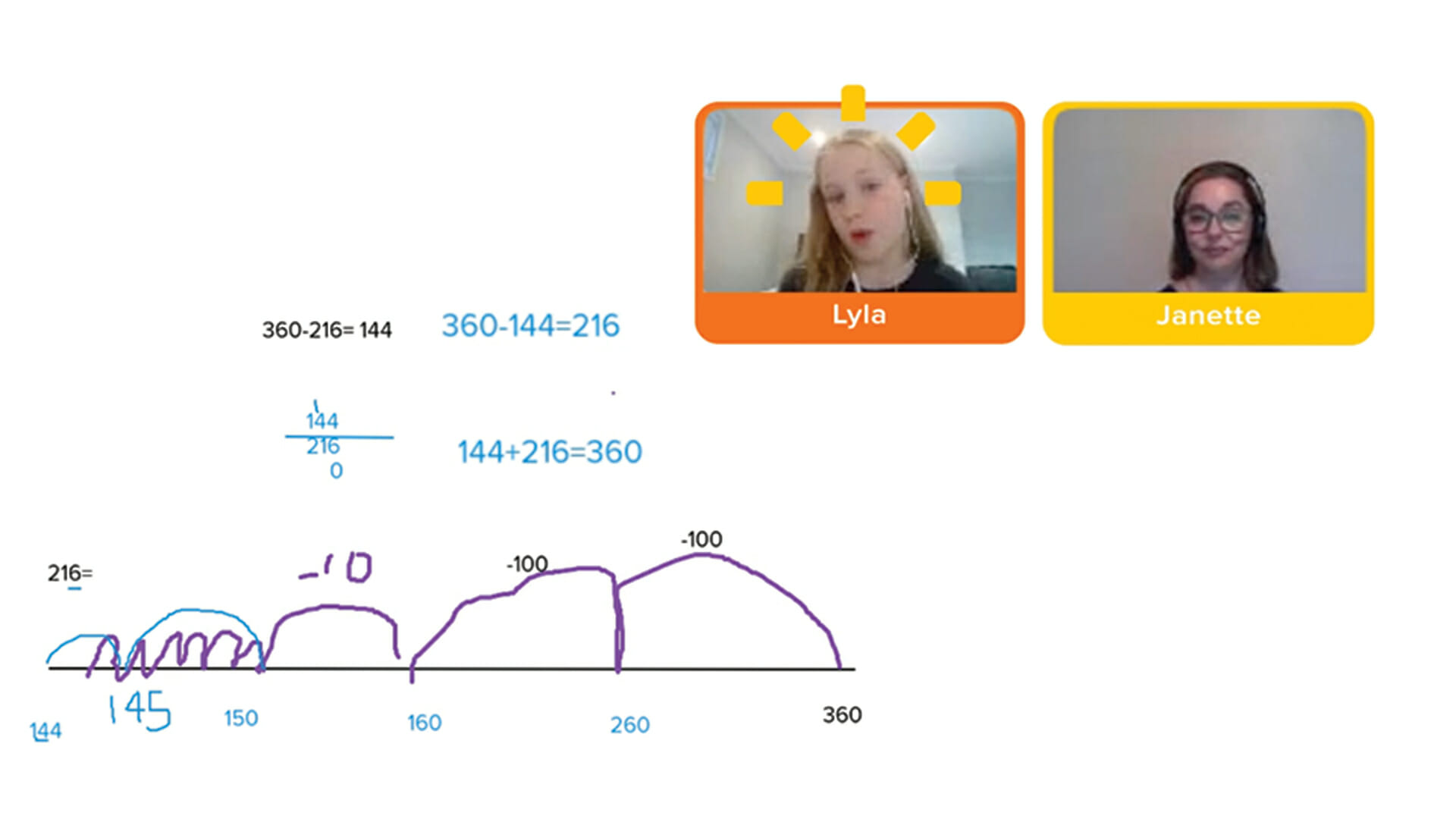 View Primary Tutoring Session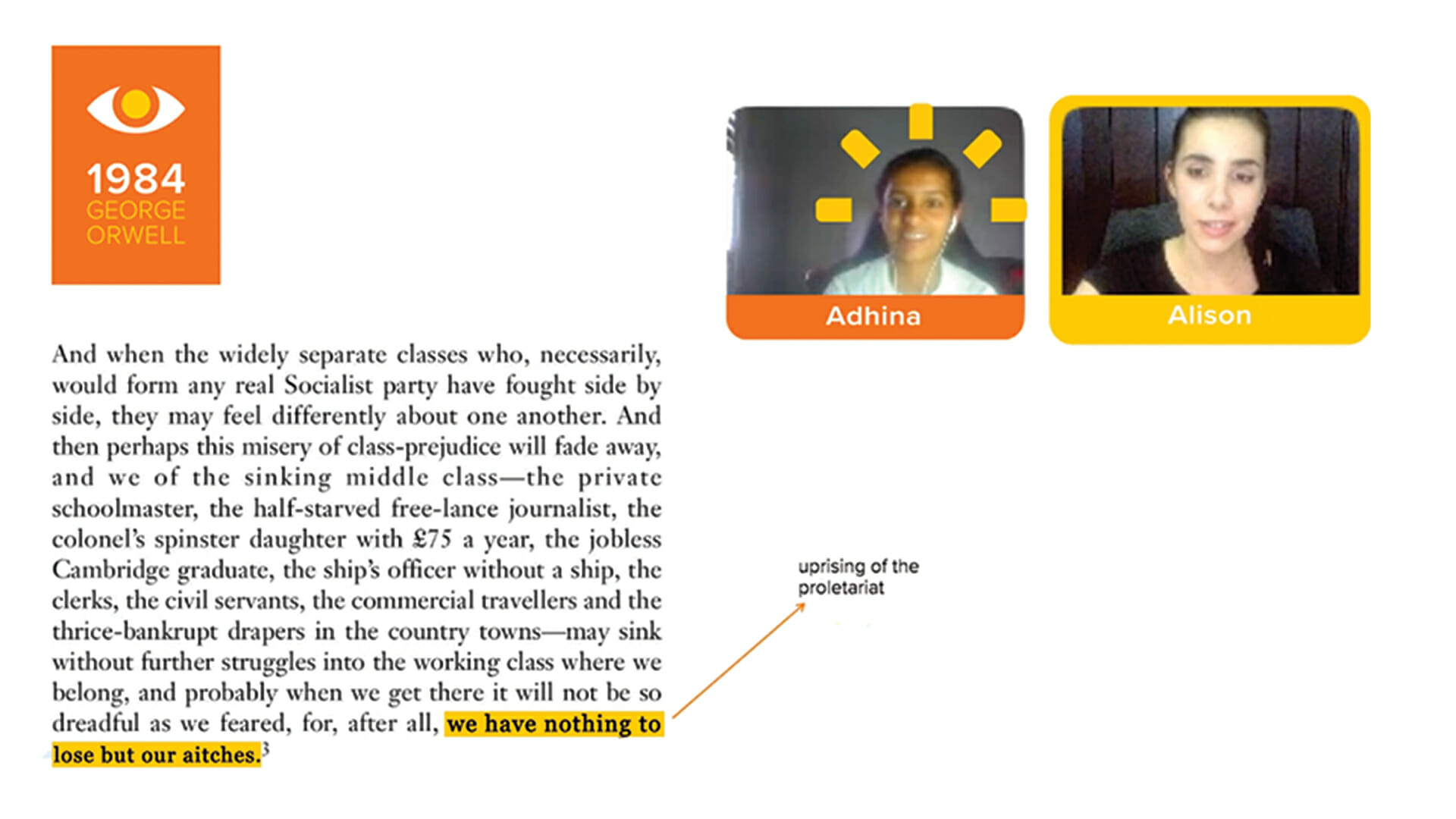 View Secondary Tutoring Session
Practice exercises
Optional practice questions and exercises to work through between sessions.
Regular reporting
Feedback after every session helps you keep track of your child's progress.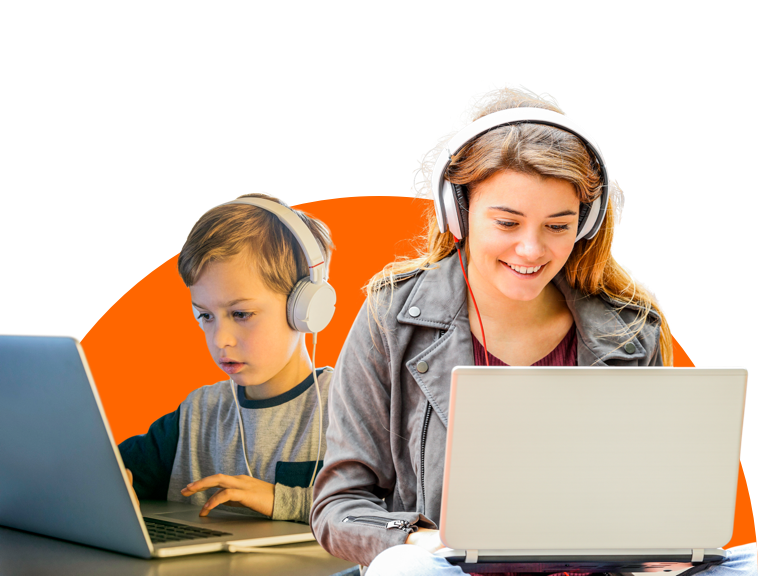 Flexibility
to suit busy family schedules
Learn from home (or anywhere) via our online platform.
Schedule sessions when they suit you, between 7am and 10pm, 7 days per week.
Reschedule easily when things get busy
Consistent
learning leads to progress that matters
From step one to step done, we're with your child for their entire learning journey.
Session recordings allow your child to revise at any time.
Progress reports ensure your child is getting the right help at the right pace.
Guided tutoring helps your child realise their potential.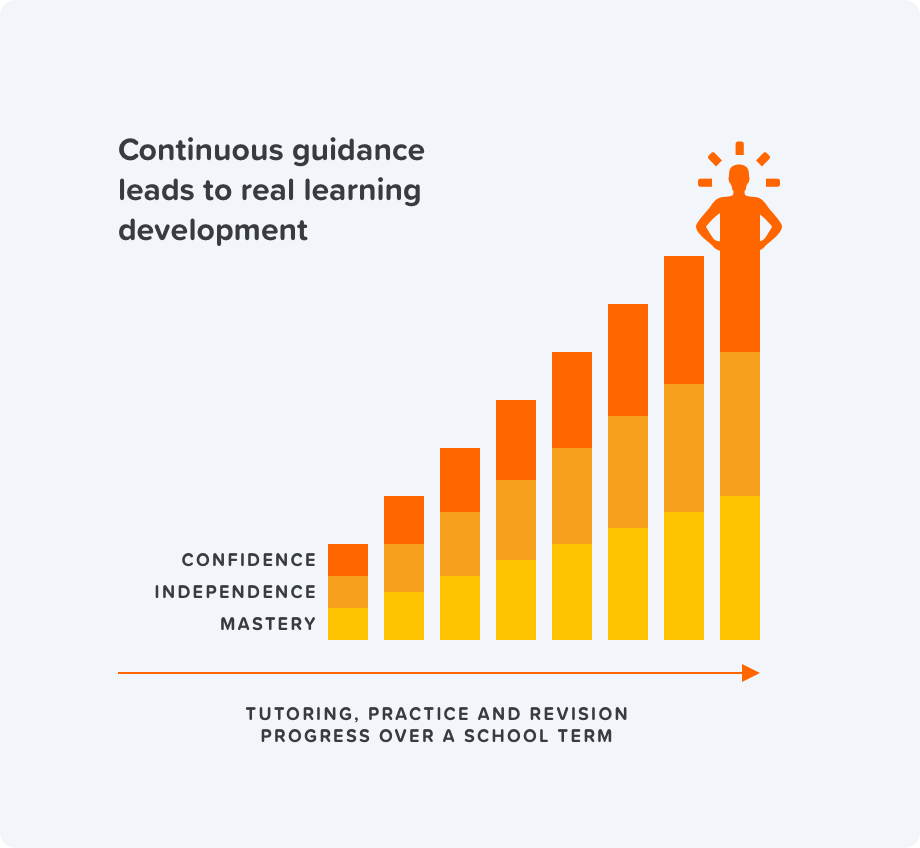 Let's build a learning programme for
We're experts in New Zealand education
Meet some of our 1,625+ expert English tutors
Our tutors are all qualified teachers, exceptional NCEA achievers or experts in their respective fields.
Nicole
Tutor (Teacher)
English: Primary, Intermediate & Secondary
Nicole has experience as a Secondary Art and English teacher. She currently works as a private tutor specialising in English and creative writing.
Meredith
Teacher
Mathematics: Primary & Intermediate
English: Primary, Intermediate & Secondary
Meredith is a qualified teacher. She taught across all Primary year levels and she is currently teaching in High School. Meredith enjoys seeing her students gain confidence with their learning and having some fun along the way.
Lili
University Student (Bachelor of Clinical Science)
Mathematics: Primary, Intermediate & Secondary
English: Primary, Intermediate & Secondary
Lill is studying a Bachelor of Clinical Science at Macquarie University with 5 years of tutoring experience. Lill has a vast amount of experience of working with students with special needs and she has tutored students in the past with both Asperger's Syndrome and gifted and talented students. She has a kind and friendly approach, is patient and committed to her students. Lill aims to deliver engaging and enjoyable lessons to students of all abilities to help them achieve and exceed their academic goals.
Meet some of our 1,625+ expert Maths tutors
Our tutors are all qualified teachers, exceptional NCEA achievers or experts in their respective fields.
Rodney
Teacher
Mathematics: Primary, Intermediate & Secondary
Rodney is a qualified Teacher. He is patient and employs various methods of teaching to ensure students grasp the necessary concepts. Rodney believes in fostering a positive and encouraging learning environment and feels with the right support, students can reach their potential.
Georgina
University Student (Bachelor Science and Arts)
Mathematics: Primary, Intermediate & Secondary
English: Primary, Intermediate & Secondary
Georgia has completed a Bachelor of Arts and Science Honours with majors in Physiology and Psychology from Monash University and a Diploma of Liberal Arts with a major in Literary Studies. Georgia has experience as a Mentor during school, helping secondary students with Mathematics and Science. Georgia has a fun and engaging approach to her sessions, which helps foster positive relationships with her students of all learning styles.
Pranav
University Student (Bachelor of engineering and bachelor of commerce)
Mathematics: Primary, Intermediate & Secondary
Pranav completed his Year 12 certificate with an ATAR of 94.00. He is currently studying a Bachelor of engineering and Bachelor of commerce at University of New South Wales. Pranav enjoys working with a wide array of students with different learning styles and finds great pleasure in being able to explain concepts to students and seeing them understand and explain it back.
Looking For More?
Here are some of our frequently asked questions to help you out.
We've helped families around New Zealand
From catching up, building confidence and excelling in school, parents and students alike agree that Cluey works.
82% of Cluey parents agree their child's grades have improved
85% of Cluey parents agree their child is more confident
I would definitely recommend
"I was initially hesitant to go with an online option for my yr10 son's English tutoring, however could not find a private tutor to come to the home, so decided to give it a try. I'm pleased to say it is working very well! My son has said he finds it very helpful, and it is helping him with work he is doing in the classroom. I like the report at the end that tells me what he has done and what they will continue with. I would definitely recommend."
Get your personalised programme, pronto!
Enter a few details below
School Year
Please select a year level
Cluey 1 Hour Tutoring Sessions
Weekly learning through live tutoring sessions, feedback & practice
Each student's individual learning journey is supported through a series of live face-to-face sessions with an expert tutor matched to the student's needs. We cover all the theory and examples needed to ensure comprehension, and our sessions are designed to be engaging and encouraging.
Our expert tutors offer guidance through demonstration and worked examples and assign targeted practice questions to help students master the topics and concepts covered.
After each session, personalised feedback is provided to help students and parents track their progress.
Session breakdown
First 5 Minutes
Establishing the session theme, why are we here?
Discuss student's areas of focus (if first session)
Review previous session's assigned practice (if subsequent session)
Set session learning goals
---
45 Minutes
During the session
Work through exercises based on the topics and concepts for each learning goal
Tutor demonstrates, guides and explains concepts
Work through any challenges
Students are encouraged to explain their thinking to clarify their comprehension
---
Closing 5 Minutes
Reflection and looking ahead
Reflect on what has been achieved in the session
Set practice questions
---
Post-session 5 minutes
Tutor written feedback
Tutor provides personalised written feedback about the session to help track progress