Year 4 Maths
Students learn operations with numbers that include addition, subtraction, multiplication and division. They develop greater multiplication skills by learning times tables. They work with measurements of length and area, volume and capacity, mass and time, identify 2D and 3D space and angles and start graphing statistics in simple graphs. Students are starting to learn the appropriate mathematical terminology to explain their problem-solving strategies.
In-session content
Your content plan appears in the learning environment, sequenced to your learning needs and accessible with ease by you and your tutor.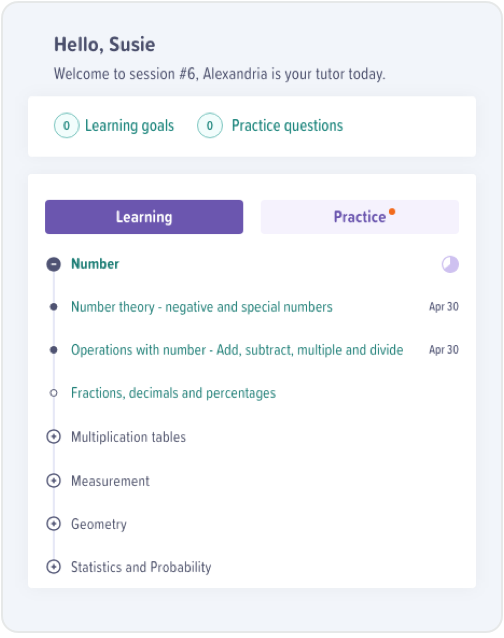 An example content plan sequenced in the Cluey Learning Platform.
Number
Number theory - place value of numbers to 5 digits
Operations with number - add, subtract, multiply, divide
Number patterns
Fractions
---
Multiplication tables
4, 7, 8, 9 times tables
Multiplication strategies
---
Measurement
Length and area
Volume and capacity
Analog and digital clocks
---
Geometry
Identify 2D and 3D shapes
Identify angles in shapes
Explore position and direction of maps and plans
---
Statistics and Probability
Column and picture graphs
Chance experiments
---
Primary Maths
Year 4 Maths
Welcome to Year 4 Maths, where your child will be introduced to a range of problem-solving strategies and multiplication skills.
20% Off a trial session - limited spots available
Year 4 Maths Trial Session
We've got all your child's learning goals covered
Need to address a specific need?
Perhaps the classroom just isn't meeting all of your child's learning needs or they want to prepare for a specific assessment.
Let's build a learning programme for
How does our approach to learning work?
Tailored tutoring with a plan
The learning programme
Structured around your child's individual needs and goals, our learning programmes adapt over time to build confidence and offer the right help at the right time.
Quality content
Developed by our experienced education team, the content in our learning programmes is structured according to your child's skill level and individual needs.
We use a range of approaches to meet the needs of different students. Our approach is always clear and unambiguous, and designed to help your child thrive.
Meet our education team
Tutoring sessions
Live, face-to-face and online
Expert tutors matched to your child's needs
Demonstration, guided exercises and reviews
Designed to be fun and engaging
View session breakdown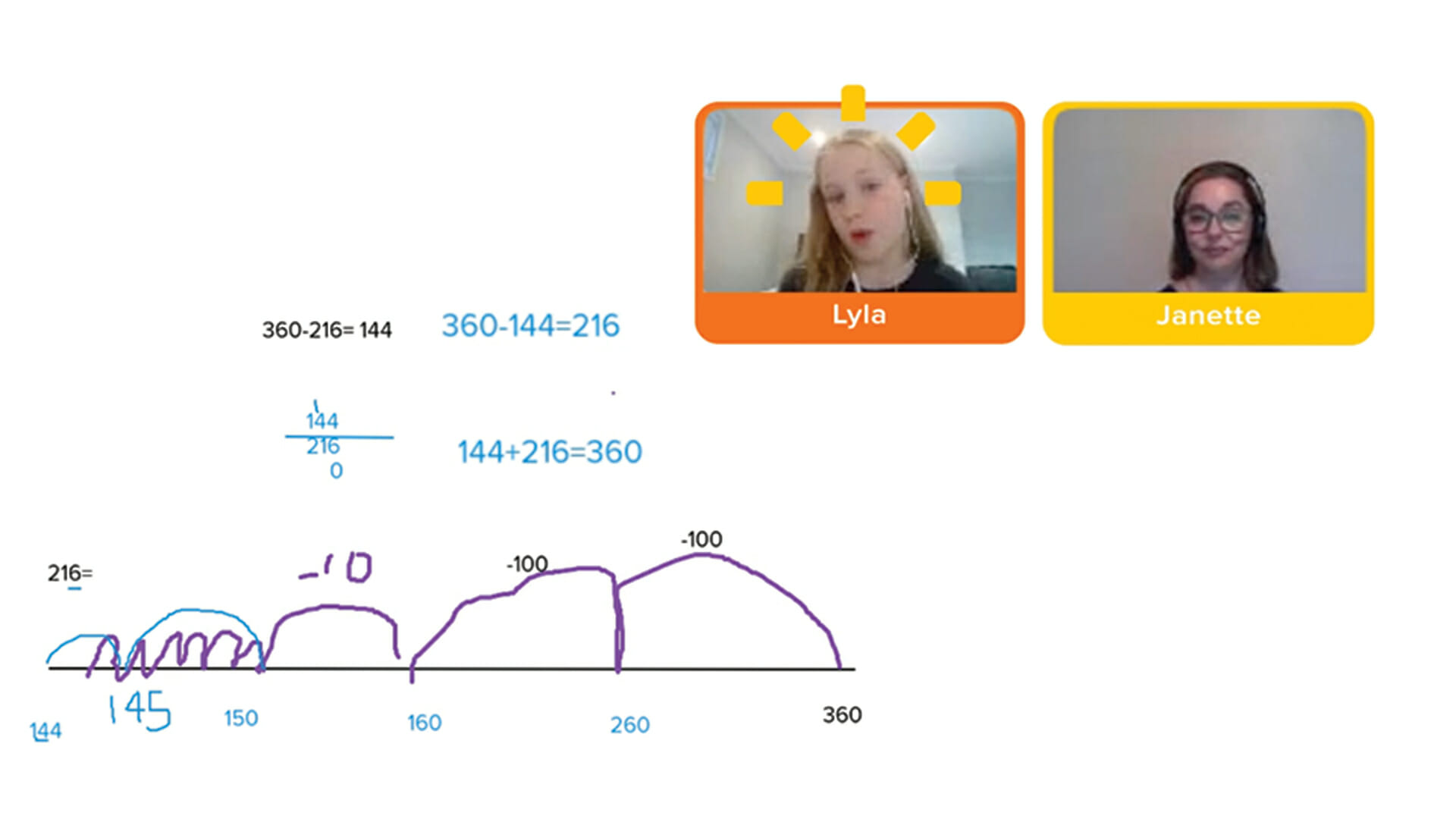 View 1-to-1 Primary Maths Session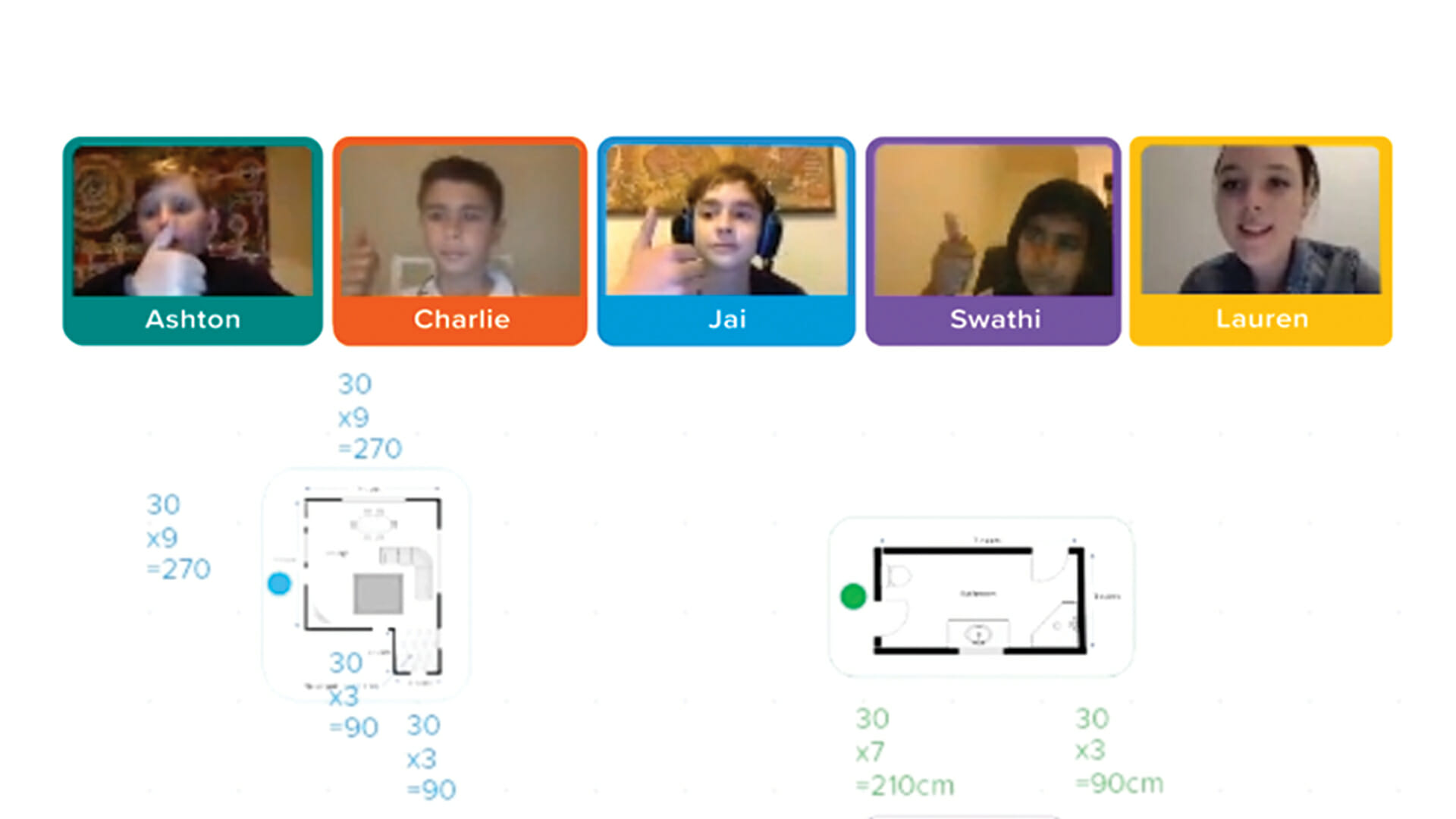 View Group Primary Maths Session
Practice exercises
Optional practice questions and exercises to work through between sessions.
Regular reporting
Feedback after every session helps you keep track of your child's progress.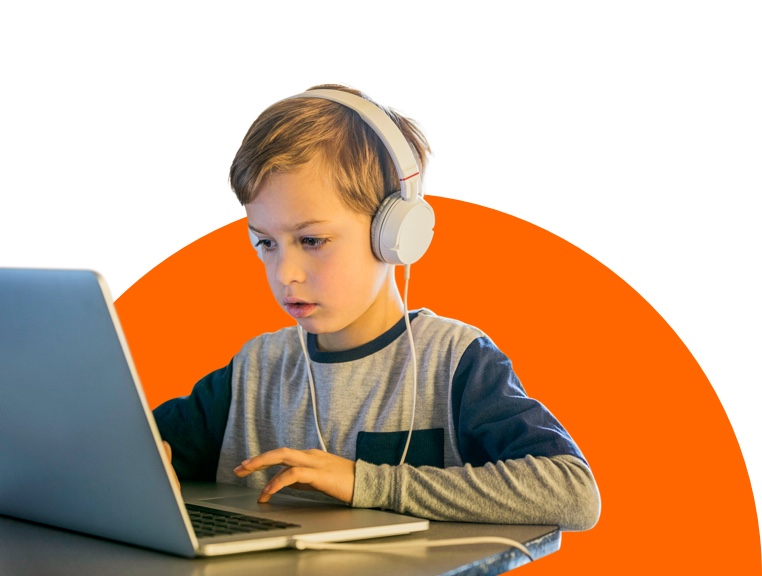 Flexibility
to suit busy family schedules
Learn from home (or anywhere) via our online platform.
Schedule sessions when they suit you, between 7am and 10pm, 7 days per week.
Reschedule easily when things get busy
Consistent
learning leads to progress that matters
From step one to step done, we're with your child for their entire learning journey.
Session recordings allow your child to revise at any time.
Progress reports ensure your child is getting the right help at the right pace.
Guided tutoring helps your child realise their potential.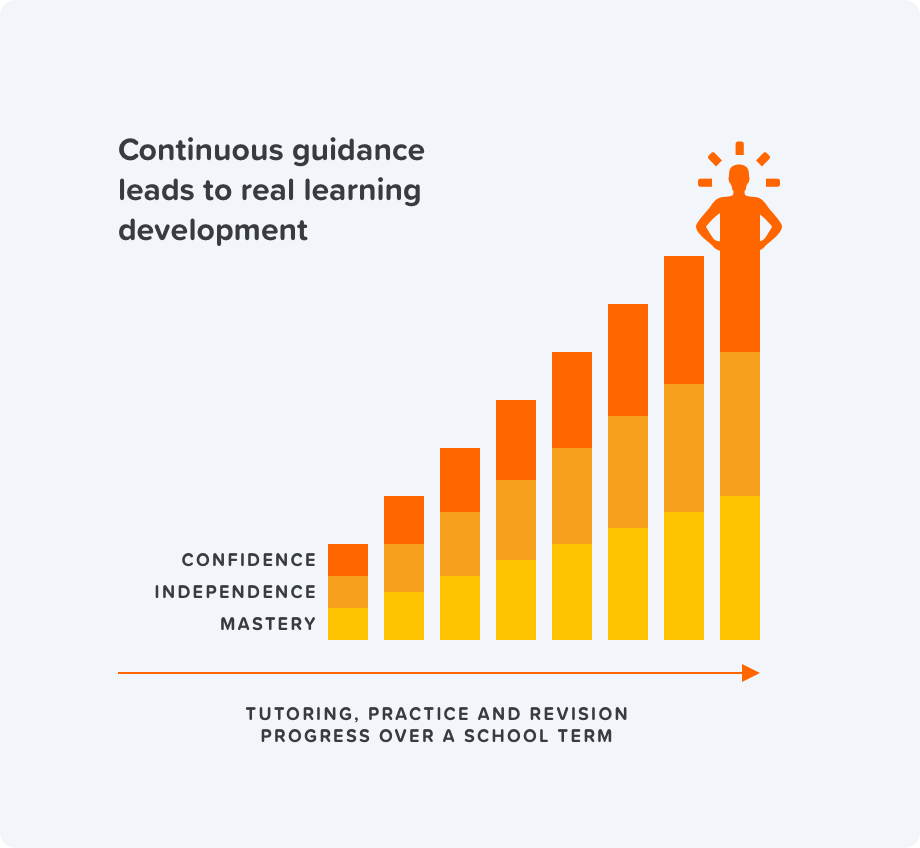 Let's build a learning programme for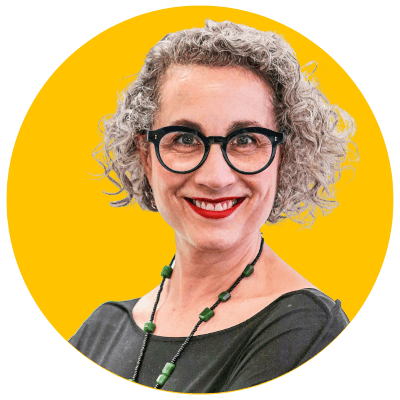 Meet Dr Selina Samuels
Dr Samuels and her Education team developed Cluey's unique CENTRE approach, and have created interactive learning programs that map to the curriculum and allow students to work at their own level and pace.
Maths Tutoring Program Based on the Curriculum
Cluey's Primary Mathematics learning programmes are based on the New Zealand Curriculum for K-6 and focus on core numeracy skills, including times tables in the early years, and fractions, decimals, percentages, angles and simple algebra in the senior years. Our personalised approach gives your child the opportunity to slow down in the areas they find challenging to ensure they 'get it'.
Meet some of our 2,521+ expert Primary Maths tutors
Our tutors are all qualified teachers, exceptional NCEA achievers or experts in their respective fields.
Jessica
University Student (Bachelor of Science)
Mathematics: Primary, Intermediate & Secondary
Jessica completed her year 12 certificate with an ATAR of 97.40. She is currently completing a Bachelor of Science at the University of Melbourne. Jessica is passionate about making a positive impact in her students' lives and sharing her enthusiasm. She tries to develop sessions that engage and challenge her students and hopes to inspire her students to become life-long learners.
Felicity
Teacher
Mathematics: Primary & Intermediate
English: Primary, Intermediate & Secondary
Felicity currently works as a Numeracy and Literacy Teacher at a school where the majority of students don't speak English as their first language. She has also worked as a Teacher's Aide in classrooms with children who have special learning needs. Felicity understands the importance of extra patience and effort with special needs students to ensure these students are gaining a thorough and conceptual understanding of their work. She is confident in methods to help encourage and develop speech, as well as interaction in social situations.
Holly
University Student (Bachelor of Science)
Mathematics: Primary, Intermediate & Secondary
Holly completed her Year 12 certificate with an ATAR of 96.60. She is currently studying a Bachelor of Science at the University of Melbourne. Holly believes in fostering a positive and encouraging learning environment and feels with the right support, students can reach their potential.
We've helped families around New Zealand
From catching up, building confidence and excelling in school, parents and students alike agree that Cluey works.
Only 0.4% of students rate their experience as 'boring'. That's a stat we can get 'on-bored' with.
85% of parents agree their child is more confident.
Cluey is helping students with a wide range of learning needs
Read reviews
Love the progress reports and regular feedback
"Good service, follow up reports and recording of tutoring sessions means you can recap at any time. I forward my son's year 3 English and Maths detailed comments from his tutor each session (we are lucky enough to have the same tutor, Tessa, who is brilliantly matched with our son) to my son's teachers and everyone knows what is he is learning and whether he has been successful or not. He loves the one-on-one learning"
Let's build a Year 4 Maths learning program for
Cluey 1 Hour Tutoring Sessions
Weekly learning through live tutoring sessions, feedback & practice
Each student's individual learning journey is supported through a series of live face-to-face sessions with an expert tutor matched to the student's needs. We cover all the theory and examples needed to ensure comprehension, and our sessions are designed to be engaging and encouraging.
Our expert tutors offer guidance through demonstration and worked examples and assign targeted practice questions to help students master the topics and concepts covered.
After each session, personalised feedback is provided to help students and parents track their progress.
Session breakdown
First 5 Minutes
Establishing the session theme, why are we here?
Discuss student's areas of focus (if first session)
Review previous session's assigned practice (if subsequent session)
Set session learning goals
---
45 Minutes
During the session
Work through exercises based on the topics and concepts for each learning goal
Tutor demonstrates, guides and explains concepts
Work through any challenges
Students are encouraged to explain their thinking to clarify their comprehension
---
Closing 5 Minutes
Reflection and looking ahead
Reflect on what has been achieved in the session
Set practice questions
---
Post-session 5 minutes
Tutor written feedback
Tutor provides personalised written feedback about the session to help track progress